King Salmon and Halibut Combination
Available during the month of May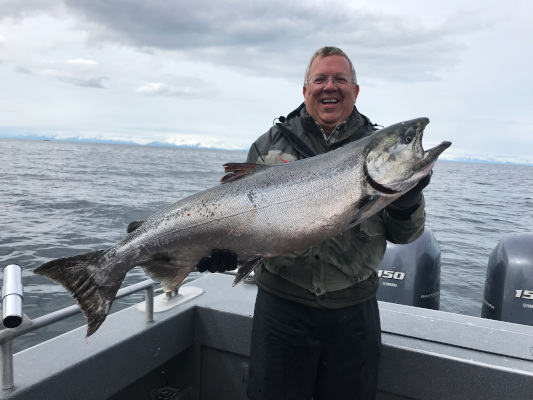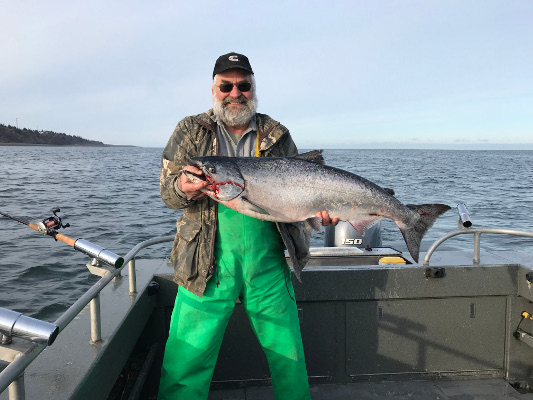 King Salmon fishing regulations on the Kenai Peninsula have become very restrictive the last couple of years.  Many areas and rivers have new and complete closures to king salmon fishing or retaining.  We will still do our best to offer quality king salmon fishing in areas open to fishing however, regulations can change at any time.  If you are interested in a king salmon/halibut charter during the month of May, please give us a shout so we can discuss options, current details and back-up plans.
      During early summer, thousands of king salmon swim up the coast of Cook Inlet in search of their natal spawning streams. Trophy sized kings heading to the world famous Kenai River (home of the world record king salmon) pass right by us within a mile of shore.
     Gotta Fish Charters offers the chance to tackle one these legendary rod busters on our halibut / king salmon combination trip.
     Available during the month of May, we spend part of our fishing trip trolling for king salmon and then head out to deeper waters to fish for halibut. The salmon at this time of the year are on a feeding frenzy as they fatten up for the spawning run. They are fat, shiny-bright, and provide huge delicious bright red fillets!
     After our troll, we reel in the gear and head out to the deep water to fish for halibut.This trip is an excellent way to fill the freezer with two of the best tasting fish Alaska has to offer!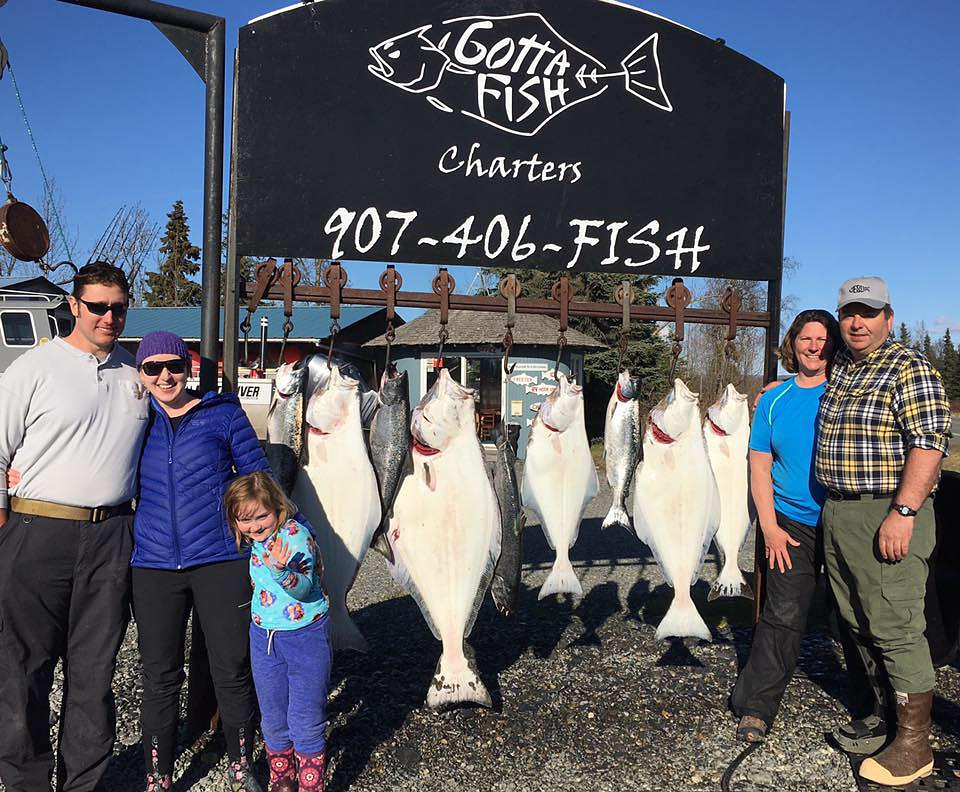 Daily Halibut / King Salmon Combo Fishing Trip……………..$295 per person